Review: Full Contract by Sarah Castille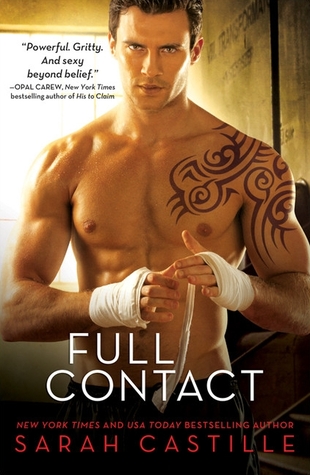 When you can't resist the one person who could destroy you...
Sia O'Donnell can't help but push the limits. She secretly attends every underground MMA fight featuring The Predator, the undisputed champion. When he stalks his prey in the ring, Sia is mesmerized. He is dominant and dangerous and every instinct tells her to run.
Every beautiful thing Ray "The Predator" touches he knows he'll eventually destroy. Soft, sweet and innocent, Sia is the light to Ray's darkness-and completely irresistible. From the moment he lays eyes on her, he knows he's going to have to put his dark past behind him to win her body and soul.
Review:
Just WOW! Full Contract was definitely the best must-read in the beginning of April. It has so much passion that it makes the read so much better and delicious to read. Reader will get to read about the incredible sexy Alpha men, "The Predator". Ray is known as "The Predator" since he is known to hunt his prey weakness then use their weakness to win. He also known to work undercover that no one knows unless they have some clearance. He always work his hardest on everything that he is determined to have Sia. Sia is very feisty women that she always work for her dreams ever since she was crush from the past. However, she is a determined women that she is living her life as she suppose to be such as having a fun time with Ray. They both have intense chemistry between them that their love scenes are hot and steamy ! But their romance journey will be bumpy because their past will come back for them but it is their opportunity to find closure. Excellent romance read!