Review: Close to Heart by T.J. Kline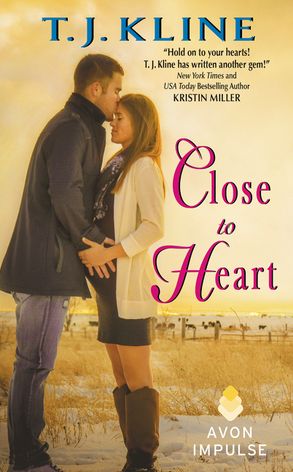 It only took an instant for her world to come crashing down…but Heart Fire Ranch is a place of new beginnings, even for those who find their way there by accident
As the only veterinarian in town, Justin Hart doesn't have time to think about romance. So when A-list actress Alyssa Cole crashes her car outside his clinic, it's entirely unexpected when there's a spark between them he can't ignore. Still, she's a movie star, and he's just a small town cowboy.
Alyssa has learned the hard way not to believe first impressions, especially not in Hollywood. But, 400 miles from her former life with nowhere to go and no one to turn to, she places her trust in the handsome vet who comes to her rescue.
There's no denying the connection between them, but when Alyssa's past shows up at the door, will their new relationship be able to withstand the storm?
Review:
T.J. Kline has created a wonderful romance story that it will melt your heart away. Every reader is waiting to read Justin story that they will have exciting feeling when they read Close to Heart. In Close to Heart, reader will meet a cute yet confuse women, Alyssa. Alyssa has a hard time in her life since her cheating husband kick her put that she return to a homely hometown that she accidentally hit a dog which she gets to meet the sexy vet, Justin. Justin is the same throughout the book that reader will fall in love with him again since he is so sexy and dreamy. There will be some drama going on between them since her cheating husband will come back to her life. I did felt it was too much drama going on that it needed to stop. She just need to divorce the cheating husband since she has true attraction and feelings toward Justin. Reader will enjoy the cute romance between them that they will fall in love with them. Four Stars!